Making The Commercial Personal
Analytics investment and implementation separates the most effective companies from the laggards, says Zurich North America's Tom Peach.
Personal lines insurance, especially personal auto, gets a lot of the headlines when it comes to insurance technology, but commercial lines insurers also are taking cues from the exponentially more digital customer in developing their technology strategies. At Zurich North America, a unit of Zurich Insurance ($1.4 billion in first-quarter profit) based in Schaumberg, Ill., CIO Tom Peach has invested heavily in selecting systems that deliver to end-users within the company — and to the carrier's agent and policyholder customers — the same powerful experience that is available from their personal digital devices.
"I think the insurance industry as a whole would tell you that our own PC power at home has passed our corporate assets, and our CEO has stated that we should aspire to have the same computing power we have at home," Peach says. "So how do we lift our capabilities up to what a consumer would have? We have almost 100 offices nationwide and we support nearly 10,000 end-users, so it's a big undertaking."
The end-user computing strategy for Zurich has been one of Peach's major focuses over the past few years. His goal has been to strike a balance between implementing next-generation systems that offer needed functionality from speed-to-market, product development, and analytics perspectives while simultaneously providing user-friendly and secure access to corporate systems from a range of devices.
"We are in the midst of planning to move everyone from a corporate-owned [mobility] plan to a bring-your-own-device plan," he says. "We're trying to become more progressive and offer more options to our employees, while also sustaining high security and data privacy."
The key to accomplishing that goal, Peach says, is taking virtualization of applications seriously, and investing in applications that can offer options to big data solutions. In the meantime, Zurich is investing heavily in improving connectivity to its data center to begin laying the groundwork for increased cloud utilization in the future.
"It's not just 'bring your own phone,' we're putting virtual applications in place. We've had a major strategy of having better connectivity back to our data center — after all, if we have someone with a great desktop or laptop, but it can't get connected, what good is it?" he explains. "I believe we're in a really good spot when it comes to that.
"At the same time, we believe a data center and computing power is a commodity and will be more so in the future," he continues. "We're still on premises with our blocking and tackling apps, and in the future it will get smaller. We are absolutely moving to cloud processing, especially for the underwriting space."
Zurich has invested in proven cloud software like from Salesforce.com and has begun the process of sourcing its data center to CSC, Peach says. The company's strategy is to work with established vendor partners on developing the next generation of its corporate platforms in order to ensure a high level of data security and consistency.
"While we talk about goals that we have — establishing a cloud governance framework so we can access applications in the cloud — we have to be careful, especially with the Home Depots and the Targets with data security," he says. "We're going through some strategy work for now to talk about our next generation of data centers. [They] should be commodity-based and we shouldn't have to worry about managing those sources — we have a very large legacy footprint and we have a strategy that we have put in place that will allow us to get to the alternative."
What comes next
The next step for Zurich is selecting a new policy administration system using many of the principles it's implemented for its other applications up to this point. Peach says the company has set out a RFP and is in the first stages of cutting down potential systems, and expects to make a selection next year. The policy system will be an on-premises deployment, he says, but will be selected with an eye toward a more virtualized future. The strategy for system selection and implementation for the new platform is to identify the best product and system integrator in the market, he adds. Zurich has sourcing and systems integration contracts with Wipro, Accenture, Pegasystems, and CSC, according to Peach.
"Policy admin is a once-in-a-generation kind of thing, but we will put ourselves in the position that we can migrate from our on-premises deployment to the cloud," he says, citing data security again as the reason to stick with on-premises for this project. "However, I believe long term, you're going to see the bricks-and-mortar deployments be a lot smaller."
---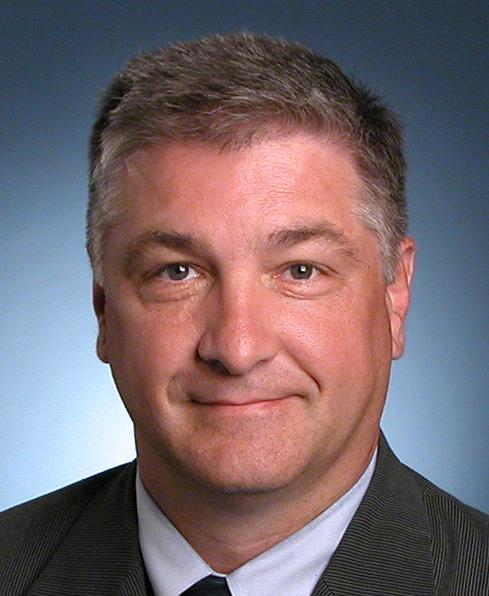 Tom Peach, CIO, Zurich North America
Tom Peach
CIO
Zurich North America
Professional history: Appointed CIO in 2010.
Education: Bachelor's degree in information systems management from the University of Maryland. Peach has also participated in executive course work from Northwestern Kellogg School of Management and the Center for Creative Leadership.
Off the job: Peach and his wife are avid do-it-yourselfers around the house, and in addition to enjoying playing golf, they also attend tournaments whenever they can.
Quote: "We're trying to become more progressive and offer more options to our employees, while also sustaining high security and data privacy."
---
The new platforms that Zurich selects have to meet other goals besides employee access and processing performance. The company is heavily focused on data and analytics for strategic advantage. Peach's strategy is to marry the best analytic technology with the best analytic talent to achieve that advantage.
"Data and analytics is the king, it is the cornerstone of future success, and we feel that we are in a great shape to move to Hadoop and the data lakes," he says. "We are also really working hard with our staffing models, pressing hard for data architects and service architects. Those skills come at a premium."
Analytics investment and implementation is one of the most important areas where excellence in business-IT alignment separates the most effective companies from the laggards, Peach adds.
"The secret to any success is partnering back to the business," he says. "One trait that I try to really press is our ability to relate, speak in business terms, and not just technology terms, so it feels like a partnership."
One of a kind
Peach has a unique understanding of business issues. For a time, he led the small-business division at Zurich North America, and developed an IT strategy and infrastructure around ease of doing business for distributors and customers alike.
"Our philosophy was that small business was like personal lines — it had to be as easy to use and we had to reduce quote to bind from two weeks to 20 minutes," he says. "Since then, we've moved that over to our sister company, Farmers, but we put together an online transactional system that was equal to the Geicos of the world, except not direct-to-consumer but for agents."
Broker experience expectations for small business and large business are starting to converge in the years since that platform was built, Peach says, and so lots of the technology that was built for the small-business division has been taken over to larger accounts. Brokers at the large commercial level want to do business with carriers that are on the same technological level as their large agency. They want partners with strong workflow tools that reduce the
time it takes to turn around a policy — just like personal lines buyers online.
"Brokers see the benefit of efficiency — they want to do business with carriers that have equal if not better tech," he says. "It doesn't mater whether you're a small business owner policy or an Aon guy that's trying to send in a 100,000 property spreadsheet. There were aspects of the process that any size account needs: document preparation, data importing or exporting."
It turns out that Peach has a passion for architecture of all kinds. When he's not working on IT architecture at work, he and his wife work together on do-it-yourself home projects.
"Family time is at a premium when I can get it, and when I do, we love things like home improvements and gardening," he says. He and his wife also enjoy traveling to golf tournaments around the country, including attending the Masters this past year.
Nathan Golia is senior editor of Insurance & Technology. He joined the publication in 2010 as associate editor and covers all aspects of the nexus between insurance and information technology, including mobility, distribution, core systems, customer interaction, and risk ... View Full Bio