Cyber-Security In Insurance: 7 Things To Know
Insurers need to boost their security knowledge amidst the growing risk of cyberattacks.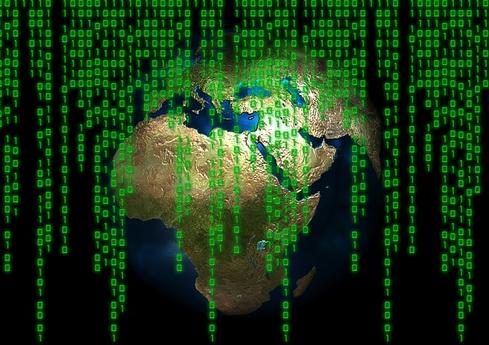 Although Sony seemed to dominate the cyber-security headlines of 2014, it was just one of many corporations infiltrated by an increasingly sophisticated and driven pool of hackers. J.P. Morgan Chase, Home Depot, and Target also top the list of businesses struggling with data breaches.
The most recent major cyberattack against Anthem Healthcare shook the insurance industry. In a rare show of honesty, the insurer began alerting customers and the media to the potential of a data break just eight days after it first noted suspicious activity on Jan. 27, 2015.
Immediately upon discovering it had been attacked, Anthem jumped to address the security vulnerability, contacted the FBI, and hired leading cyber-security firm Mandiant to evaluate its systems, said president and CEO Joseph Swedish in a statement.
Noting the importance of protecting financial institutions, New York's Department of Financial Services responded to the Anthem breach by announcing its intent to integrate regular assessments of cyber-security preparedness at insurance companies as part of its examination process. It will also enforce "enhanced regulations" on insurers based in New York.
[Already hacked? The 5 Stages of Data Breach Grief]
"Recent cyber security breaches should serve as a stern wake up call for insurers and other financial institutions to strengthen their cyber defenses," said Benjamin M. Lawsky, New York State's superintendent of financial services, in a statement. He continued, "Regulators and private sector companies must both redouble their efforts and move aggressively to help safeguard this consumer data."
Most people might expect that larger insurers, given the sensitive customer information they handle, would boast robust cyber-security programs. This is not necessarily true.
As part of its investigation, the Department found that 95% of insurers already think they have sufficient staff for information security, and just 14% of CEOs receive monthly briefings on data security. Anthem, the nation's second-largest health insurer, had not even encrypted its database containing nonmedical data. It claims that the HIPAA did not require it to do so.
While experts believe that Anthem was exclusively targeted in its attack, there is no doubt that all financial institutions are at risk. Here are eight things to know as the industry enters a year of increasingly heightened cyber-vulnerability.
Kelly Sheridan is the Staff Editor at Dark Reading, where she focuses on cybersecurity news and analysis. She is a business technology journalist who previously reported for InformationWeek, where she covered Microsoft, and Insurance & Technology, where she covered financial ... View Full Bio