How West Bendís Tracey Berg Translates Vision into Results
At West Bend Mutual Insurance, SVP and CIO Tracey Berg not only runs an effective IT organization - she's also responsible for corporate strategic planning.
Most insurance CIOs are charged with facilitating growth and supporting other business goals, but few have it baked into their job descriptions to the extent that West Bend Mutual Insurance Co.'s Tracey Berg does. In addition to her role as senior VP and CIO of the West Bend, Wis.-based property/casualty insurer (2013 net written premium of $814 million), Berg also is responsible for corporate strategic planning.
"This makes a nice partnership," she says. "It's very easy for me to tie in where we want to go as an organization with what technology can do to help us get there."
Berg, who started her professional career as a programmer, was undaunted when she became the first West Bend executive to concurrently hold the CIO and corporate strategic planning roles. In fact, she declares, "I was excited to do it because I'm passionate about making sure our technology is doing the right things for the organization." And this reflects Berg's perspective on IT's mission at the company. "We look at our role as enabling the success of the organization through technology. In doing that we partner very closely with the other parts of the organization," she says. "I consider us part of the business. I try to avoid using the terms 'business' and 'IT.' We are part of the business — not separate from it."
Recently, much of this effort has revolved around implementation of new policy administration and billing platforms from Accenture, whose Duck Creek Policy and Duck Creek Billing software went into production last spring for West Bend's three commercial lines businesses (Argent, NSI, and West Bend Commercial Lines). The systems have gone live in four states with one more scheduled for December and a sixth set for early 2015. At the same time, the insurer is gearing up for the personal lines system rollout, which will begin in the first quarter of 2015, Berg reports.
Modernization drives growth
The project to replace the company's 30-year-old core systems exemplifies IT's mission at West Bend. "It was that understanding of where we wanted to go and how we wanted to grow that drove the policy administration replacement," Berg says. "As we looked at what we wanted to do in future, we just couldn't achieve what we needed to achieve in the time frame or at the cost that we wanted on our legacy platform."
[System Modernization: Put Customers at the Core]
In parallel with the policy admin and billing transformation, West Bend also "took on a significant enterprise data warehouse project," Berg reports. "And underneath all of that we took on a significant core infrastructure transformation — our compute layer, our network layer, our storage layer."
The task of migrating data from the legacy systems to the new policy admin and billing platforms changed West Bend's data warehouse plans. "We needed to get the data out of the old system and combined with data in the new system, and that drove the need to accelerate the build of the data warehouse faster than we originally had scheduled," Berg relates. The warehouse, along with a business intelligence portal, is live and West Bend now can rely on having a "single source of truth."
Additionally, Berg reports, "we have introduced data governance into our organization." The idea is to make sure terminology is defined consistently — "when we say written premium we're sure we all are saying the same thing."
The data warehouse facilitates essential operational reporting. "What we absolutely had to have ready for our policy admin and billing systems was our ability to do our operational and financial reporting, as well as our analytics that help around product pricing," Berg explains. "Going forward we'll be able to enhance that to do advanced analytics. We will also be able to use the data warehouse for some additional predictive analytics."
What are some of the lessons Berg and her team learned from the implementation effort? "My theme of lessons learned is to carefully assess the risk level of the pieces you are taking on, then invest early in the higher-risk areas," she says. Where this wasn't done, "it caused extra work closer to the goal line than we would have preferred." According to Berg, "Going into personal lines, we will make sure we are hitting any of these areas that might be higher risk early."
Milestones matter
Berg also stresses, "Treat every milestone, not just the go-live due date, as important. Not missing milestones along the way is a key part of our ability to stay on track with the project. This was one of the most significant decisions we made. We set it and lived it as a guiding principle. We think that was really a key to our success."
Looking ahead, although there is still much work to do around finishing commercial lines and launching the personal lines rollout, Berg anticipates that her team will be able to "start some projects and enhancements around commercial lines growth that in the past we would have taken longer to do. This is where we start to see some of the value of our business case [regarding] the new system."
---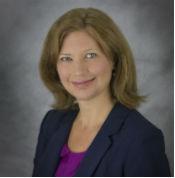 Tracey Berg, Senior VP and CIO, West Bend Mutual Insurance Co.
Tracey Berg
Senior VP and CIO
West Bend Mutual Insurance
IT Staff: About 160 associates
Professional history: Joined West Bend in 2008 as VP of business application services after nine years with Assurant; named CIO in 2009 and senior VP and CIO in 2012
Off the job: Berg, who says she loves winter, enjoys outdoor activities such as snowboarding, showshoeing, and hiking.
Quote "We look at our role as enabling the success of the organization through technology. In doing that, we partner very closely with the other parts of the organization. I consider us part of the business. I try to avoid using the terms 'business' and 'IT.' We are part of the business — not separate from it."
---
She acknowledges that with those legacy system barriers to change and growth out of the way, there are new challenges around project management and prioritization. "One of our biggest challenges is that we have a lot going on," Berg says. "We see the technology limitation barrier removed, and we want to start leveraging [the new technology] as quickly as possible."
Sharpen the focus
Prioritization is key, Berg adds, noting, "We're an organization that naturally looks for what we can do to do better. It takes more effort to figure out, what are the things that are most important for us to focus on right now?"
But that's a good kind of problem for Berg, who declares, "I love the success of delivering on commitments. I love seeing it play out in reality." She cites the strength of the West Bend culture and strong relationships: "People are very helpful, supportive, collaborative, and want to work together to do the right thing. I have an incredible team that works with me. There's no way to deliver a project of this size without the kind of team I work with on a daily basis."
Considering the very full plate facing Berg and her team, it's a good thing she always keeps in mind words of wisdom imparted to her from her father: "Rome wasn't built in a day." She explains, "I'm someone who has a vision and wants to see it built out very quickly. I have to remind myself it's OK to make steps toward that ultimate vision."
Katherine Burger is Editorial Director of Bank Systems & Technology and Insurance & Technology, members of UBM TechWeb's InformationWeek Financial Services. She assumed leadership of Bank Systems & Technology in 2003 and of Insurance & Technology in 1991. In addition to ... View Full Bio