Security First's Werner Kruck: A Social Pioneer
The Florida homeowners' insurance company COO proves that a tough market doesn't mean you can't innovate.
The Florida homeowners insurance market is notorious for being an insurance minefield — or graveyard, depending on your perspective. But in the more than 20 years since Hurricane Andrew changed the sector forever, operating strategies and entities have evolved within the regulatory framework to provide cover to the state's residents. One of those entities is Security First Insurance (Ormond Beach, Fla.; $122 billion in net admitted assets, 2013), which was established in 2004 and partners with national carriers such as Allstate, Geico, Farm Bureau, USAA, and Esurance on compliant homeowners coverage in Florida.
"It's been very quiet on the hurricane front, but it's never quiet on the regulatory front — the major writers all withdrew completely or to a small footprint," says Security First COO Werner Kruck.
But that doesn't mean the industry is less competitive in Florida, and Security First Insurance must deliver exceptional products and service. Working in partnership with those major writers means providing a customer and agent experience that aligns with their brand values on a national scale. And that goes for agent experience as well. Security First is integrating with agents who are used to representing Allstate, for example, and have to equal the larger company's agent connectivity as well, Kruck says.
"These guys have real high standards for customer experience, and that's part of our challenge," he says. "As a small company, we have two issues: how do we maintain that standard, and how do we make sure that we execute in a claims situation the way we need to."
For insurance companies small and large, meeting the challenges posed by social media has been a problem. But that technology ended up being the major platform upon which Kruck has helped Security First Insurance gain a competitive advantage even when tens of thousands of the company's policyholders file a claim after a disaster.
In early 2011, a colleague contacted Kruck to see if Security First might be interested in a social media product he was developing. Although the product wasn't a good fit in its initial state, Kruck said that with slight modifications, it could help the company manage a large volume of requests received outside of traditional business channels after a disaster. The company also realized it faced server capacity issues from the large volume of files, including pictures and videos, it would receive if a large number of policyholders were impacted by a catastrophic event. So Security First asked the colleague's firm to develop a solution that fit its requirements of capturing all possible inbound requests across external social media and email channels.
"They had a platform that would read incoming social messages with IBM analytics and direct it to whom we wanted to connect it to. The content analytics also reviews employee responses and flags any that do not meet our guidelines," Kruck explains. "And I said, 'Can you put email into this? Because we get a number of emails and they go to an Exchange public folder, which is a horrible place to start a workflow."
But the startup got bought out during the project. So Kruck and another Security First employee went to the new owner, Integritie, which had back-burnered the project, and said that Security First would be willing to co-develop the software with the new company. It accepted, and the eventual product was SMC4, a full suite of social media capture, control, compliance, and communication services for companies of all kinds.
Social angle
In fact, though Kruck's interest was piqued by SMC4 because of its ability to manage Security First's email, his focus soon turned to social media overall as more customers indicated that would be a major channel through which they expect to communicate with insurance companies.
"Nobody really thinks about their homeowner's coverage when times or good," he says. "But all of a sudden when they have damage we go to the top of their list. People will bang on you until they're sure they've got their coverage, an adjuster, and a claim number.
"But financial services hasn't been great about figuring out the upside of social," he adds. "The marketing department is saying it's the next big thing, and the legal department is saying that it doesn't sound like very big upside but there's huge downside. Well, with SMC4 we can manage the downside."
As a result of working with Integritie on developing SMC4, Kruck has become more involved with the technology world at large. Integritie is an IBM partner, and in helping promote SMC4, Kruck found himself at IBM conferences, including its Information on Demand (now Insight) conference. IBM took an enhanced interest in SMC4 due to its integration of content analytics with social media, Kruck says, and he has participated in a keynote speech with IBM Fellow and Watson CTO Rob High on the power of analytics to drive business change.
---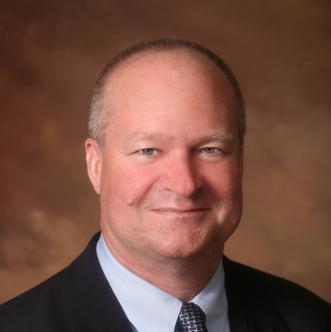 Werner Kruck, COO, Security First Insurance
Werner Kruck
COO
Security First Insurance
Career bio: Kruck worked at Foremost Insurance Company, Markel Specialty, and American Modern Insurance Company before joining Security First in 2008.
Currently reading: Rotman on Design: The Best on Design Thinking from Rotman Magazine by Roger Martin
Off the job: A fan of polka music, Kruck plays trumpet and saxophone.
Quote: "The story behind these things isn't that we sat down in a planning session."
---
Security First has also innovated in the mobile arena under Kruck, finding new capabilities for agents and policyholders in an attempt to stay in lockstep with the evolution of the digital policyholder. He led development of the company's iPhone and Android apps.
"It all comes down to this: If you were going to build a company like ours today from scratch, without knowledge of the way we do things in the past, how would it look?" he says. "Insurance is kind of a virtual product to start with. Without factories or supply chains, we should be an industry that responds well to technology. You're constantly looking for where your business is going and how to connect tech to the business problems."
In 2011, Security First partnered with insurance technology company Enservio to develop My Choice Home Protection, predictive analytics software that gives customers a more accurate estimate of coverage to help with property damage assessments and improve the claim process.
"That came out of a conversation with [Enservio CEO] John McNeill after a speech in which he said, with just a little bit of demographic information, Enservio could predict the contents a customer had in their home after they've experienced a loss," he says. "I said, 'What if we could do that before the loss?' In the insurance industry, we have no way to help people figure out what insurance they need short of a full home inventory."
But people don't want to take the time to log every item they own and its value, as Kruck well understands. So the companies developed My Choice to help guide customers through the contents estimating process and make it easier for them to purchase the right amount of coverage.
"Theoretically you could at some point in the future partner with a credit card company and everything you purchase goes into an inventory behind the scenes," he says. "But we like to be the first in tech to do something because it's fun and it also builds a reputation as an innovative company. When you look at empowering the customer to do everything, they're going to need all the tools."
The virtual world
Security First is able to take on all these projects thanks to a core systems strategy that's heavy on virtualization and outsourcing, Kruck says. "We started out as a completely virtual company — our policy management, underwriting, and claims systems are delivered to us via software-as-a-service," he says. "It spreads out our risk and minimizes our need to have a data center."
And without having to spend too many resources on maintenance or core systems, that opens up the IT staff to be able to respond flexibly to business problems and truly think outside the box.
"The story behind these things isn't that we sat down in a planning session and said, 'Here we have a problem, here is a list of the solutions' and went out and found them," Kruck says. "It's that we are always looking for ideas to see what we could do better."
Kruck plays trumpet and saxophone, and enjoys polka music. A Michigan native, he returns to his hometown of Grand Rapids when he can for a Polish culture parade. An avid reader, he's reading a book about design theory at the moment. "Really, that's what we're trying to do here," he says. "We're trying to design something for a future that isn't crystal clear."
Nathan Golia is senior editor of Insurance & Technology. He joined the publication in 2010 as associate editor and covers all aspects of the nexus between insurance and information technology, including mobility, distribution, core systems, customer interaction, and risk ... View Full Bio