HCSC Mobile App Aims to De-Stress
"Centered" takes a holistic approach to stress management by combining the benefits of physical exercise and meditation.
The mobile app space is inundated with fitness apps designed to help users track steps taken, miles walked, and calories consumed and burned. While helpful, these offerings often neglect to recognize that there is more to wellness than bodily exercise. Health Care Service Corporation (HCSC), parent company of several Blue Cross Blue Shield (BCBS) plans, goes a step further with "Centered," a health app that addresses the benefits of both physical activity and meditation.
In addition to recording calories burned, miles walked, and time spent being active, Centered allows users to set goals and reminders for exercise and meditation throughout the day. Those who want to track progress can view their activity history and relaxation levels before and after meditation.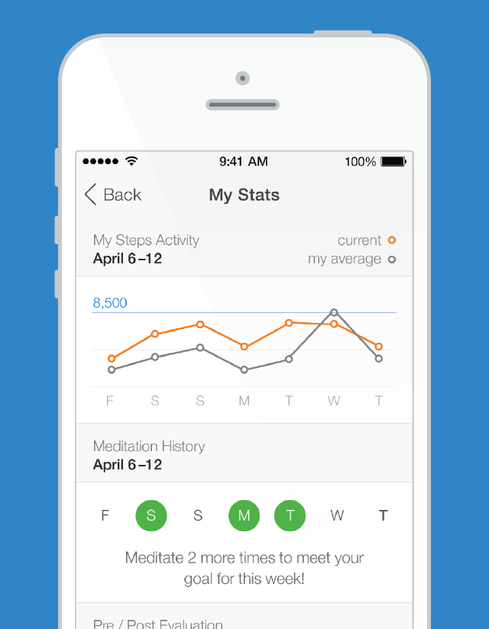 "Centered" tracks fitness stats
"Today, everyone is so busy and so distracted," explains Kristin Conley, VP of customer lifecycle management at HCSC. "They forget the whole concept of being able to be in the present moment, and we're really hoping Centered will help people build the ability to develop that kind of focus."
The idea for Centered originated with a study conducted by professors from the Adler School of Professional Psychology and the University of Massachusetts Medical School. Researchers found that brief meditation exercises contributed to significant reductions in stress levels and helped participants to more clearly focus their attention on recent experiences.
[4 Considerations for Core Systems Replacements]
With the idea for an integrated activity and meditation program in mind, the internal IT team at HCSC set to work on a pilot product with the help of a few external resources. Developers aimed to create a simple, visually intuitive interface to invoke a sense of calm.
Users can track mental and physical wellness goals, which are represented as two circles on the app screen. These grow closer together and combine as activities are finished, ultimately culminating in a "centered" circle indicating goal completion. The design is intended to symbolize the day's activity and provide visual feedback.
Part of the goal was to help people learn to meditate, Conley explains, so Centered provides three meditation sessions ranging from 4 to 19 minutes. The app also reinforces healthy behavior by offering suggestions on how they can incorporate more activity in their daily routines.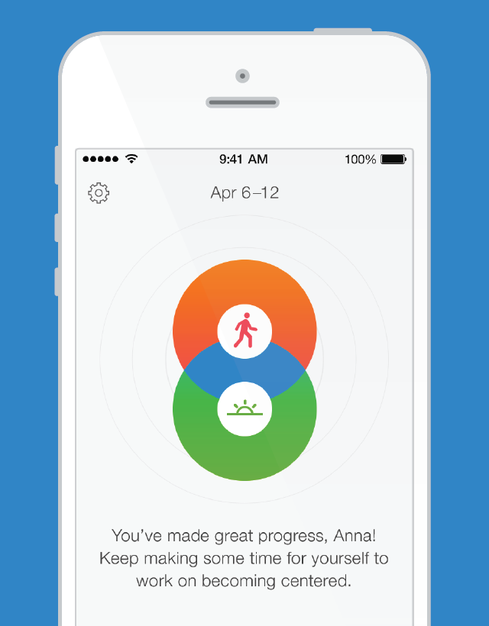 Recording goal achievement
After the pilot was complete, the team conducted internal and external focus groups before placing the app on the market. Participants meditated three to four times a week and completed surveys designed to evaluate their feelings. Centered recently hit the market on September 26, shortly after the announcement of Apple's new health platform, which is designed to help users track their personal health data. "HealthKit made it really exciting," says Conley. "We wanted to be a part of that."
Since its launch, the app has received largely positive feedback on its concept and design. After evaluating its reviews, HCSC is exploring the idea of expanding the audience for Centered, which is currently available for the iPhone 5, 5s, 6, and 6 Plus.
"We're learning what people are looking for," Conley tells us. "We're leveraging feedback on the app store to make the app better."
Kelly Sheridan is the Staff Editor at Dark Reading, where she focuses on cybersecurity news and analysis. She is a business technology journalist who previously reported for InformationWeek, where she covered Microsoft, and Insurance & Technology, where she covered financial ... View Full Bio