From the US Navy to Ford, senior VP and CIO Susan Courtney has taken lessons from her unique career path to transform IT, culture, and collaboration at Nebraska Blue.
Susan Courtney jumped into the insurance industry when she started at Blue Cross and Blue Shield of Nebraska (Omaha, Neb.; 327,296 contracts) about eight years ago. Met with a fragmented architecture and disorderly technology strategy, she immediately began to ignite changes in how employees work and communicate.
"When I arrived at Blue Cross, we were not terribly mature in our technical practices or our technology," explains the health insurer's senior VP and CIO. "In an evolutionary way, we added a lot more discipline to our thought processes."
Agile methodology became the catalyst for collaborative change at Nebraska Blue during an endeavor to retire its legacy reporting system. The project was given a yearlong time frame, but progress suffered because of poor communication, misunderstood requirements, and slow speed of delivery. Negative feelings and lagging interactions between the business and IT units also interfered with progress. When the transformation was one-third complete, Courtney was genuinely unsure whether the team would meet its deadline, she admits.
Agile Adoption
Eager to change the approach, she attended an Agile community meeting and learned about the details behind the strategy, which she soon introduced to her team.
---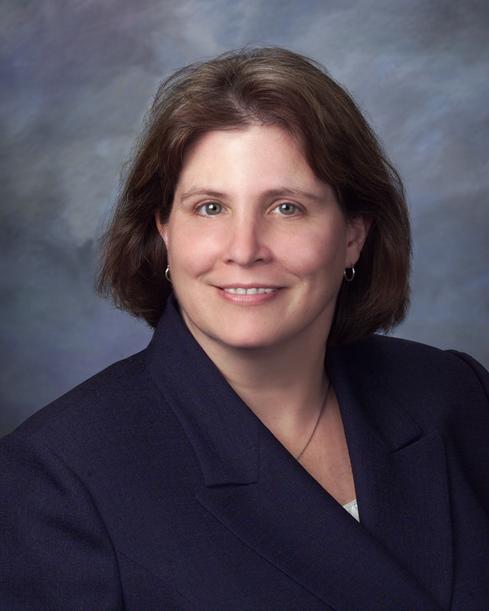 Susan Courtney, Senior VP of Technology and Operations, CIO
Susan Courtney
Senior VP of Technology and Operations, CIO
Blue Cross and Blue Shield of Nebraska
Career bio: Eight years at BCBS Nebraska; also held managerial and executive positions at Ford Motor Co., Hormel Foods, and First Data Resources.
Education: University of Minnesota, BS in computer science
Off the job: Courtney is a veteran of the US Navy, where she served as a naval flight officer for six years. She also loves to golf and travel with her husband, son, and twin daughters.
Quote: "I hate the statistic that says somewhere around 80% of people hate their jobs or hate driving to work in the morning. I really detest that and I want to do anything I can to make that a lower number."
---
"I had it in my head that you couldn't apply [Agile] to very large projects, couldn't apply it in a regulated environment," she says. "It was amazing, the changes we saw throughout the rest of that year as we applied Agile principles and had the team work in a more collaborative way."
Agile made a significant difference in the team's productivity. Positive results followed its implementation as understanding and communication between IT and business began to improve, with questions taking minutes to answer instead of days. The Agile strategy helped the team meet its transformation project deadline.
Nebraska Blue takes a slightly different approach to Agile than most organizations do, Courtney says. Instead of focusing on the procedure itself, she reinforces the thinking, culture, and mindset shift that accompanies Agile. "That's where we really saw the benefits," she says. "It was really in the essence of Agile and not so much the methodology."
Core Transformation
The concept of Agile expanded and now governs the entire business at Nebraska Blue. It served as the backbone for the core systems modernization at Blue Cross in 2009, during which the Nebraska insurer partnered with Blue Cross organizations in North Dakota and Wyoming in a joint venture to implement CoreLink Administrative Solutions.
This particular partnership was selected so that Nebraska Blue could share back-room costs and tailor the product to suit its market needs, Courtney explains. The new platform was integrated with existing systems that support the insurer's member portal, customer-facing desktop, and customer-facing applications, in an effort to improve service to policyholders.
Armed with the Agile mindset, the team completed its core transformation by the end of 2012, within the assigned four-year timeline and on budget, which was "pretty much unheard of" for such a large undertaking, Courtney says.
Sparking Cultural Change
"I've had a really strange career path, and I think each part of that path has added something to how I have arrived here," explains Courtney, who says her professional experiences have contributed to the cultural changes she has implemented at Blue Cross.
Kelly Sheridan is the Staff Editor at Dark Reading, where she focuses on cybersecurity news and analysis. She is a business technology journalist who previously reported for InformationWeek, where she covered Microsoft, and Insurance & Technology, where she covered financial ... View Full Bio